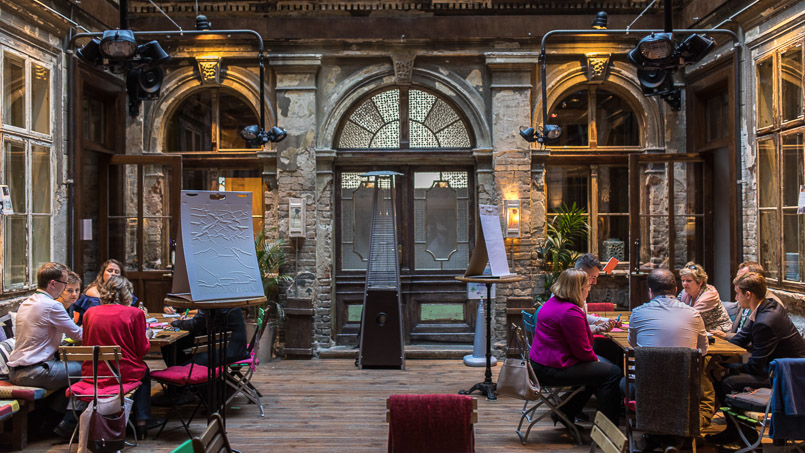 17 Oct

Urban Development Network Workshop Photography | Budapest, Hungary

This time I was event photographer at an international workshop at Brody Studios in Budapest. Brody Studios is a private club that hosts plentiful events amid three stories of avant-garde interior design. The topic of the workshop was sustainable urban development, for which the venue of Brody Studios was ideal, a fine example of the main subject of the workshop: how to redefine our cities, how to keep the old and modernize it. The creators of Brody Studios changed a run-down apartment building into a really unique space for creativity.
There were several experts and practitioners present in the field of urban development from all over Europe and it was a great opportunity for learning, exchanging experiences and networking. Every topic was introduced by various presentations of international experts, followed by a world café-style discussion. The small teams had brainstorming sessions in different rooms, it was an invigorating experience to take photos in the multifaceted, colorful building of Brody Studios.